Our developers and engineers start every solution with the difficult task of providing a complete solution with a stringent zero-footprint design. Our robust 100% cloud-based architecture assists our team with accomplishing this goal and considerably reduce the burden on our customer's IT resources, staff, and time.
No Downloads Or Installs Required
Whether your IT environment is built on the more traditional locked down desktop protocol or the more modern thin client technologies, Emergent Connect's solutions require no downloads or installs of any software for 100% full functionality. All our solutions run completely in a web-based session in modern browsers, both desktop and mobile, requiring no change in your IT environment for the end users.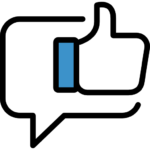 Effortless Setup
Since there is nothing to install, deployments for a whole organization happen in minutes not days or weeks reducing wasted time and costs.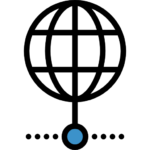 Single Interface
Users are able to learn the system and utilize its full potential within a short period of time reducing downtime and increasing productivity.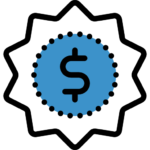 Cost Advantages
Our solutions do not require expensive hardware or costly annual maintenance contracts greatly decreasing the total cost of ownership.
All of our solutions are provided in the Software as a Service (SaaS) model.  This decreases the total costs of ownership of your radiology solutions by removing concerns around upfront software license fees, annual maintenance contracts, expensive hardware, and IT support costs.
Zero Maintenance
Software updates and patches are performed without any user interaction
Always Be Up-To-Date
Never worry about software updates and patches, we do it all on our end and deliver it to the user every time at login
Ease of Use
Quick setup, simple to implement, and easy learning curve for users
Multi-Platform Functionality
Our solutions effortlessly work on modern computer and browser platforms for PCs, mobile devices, and tablets.
Single Database
Unified front-end and back-end system for reducing data entry errors
Improved User Efficiency
Users perform all data entry from a single screen eliminating the need for jumping between screens for multiple entries